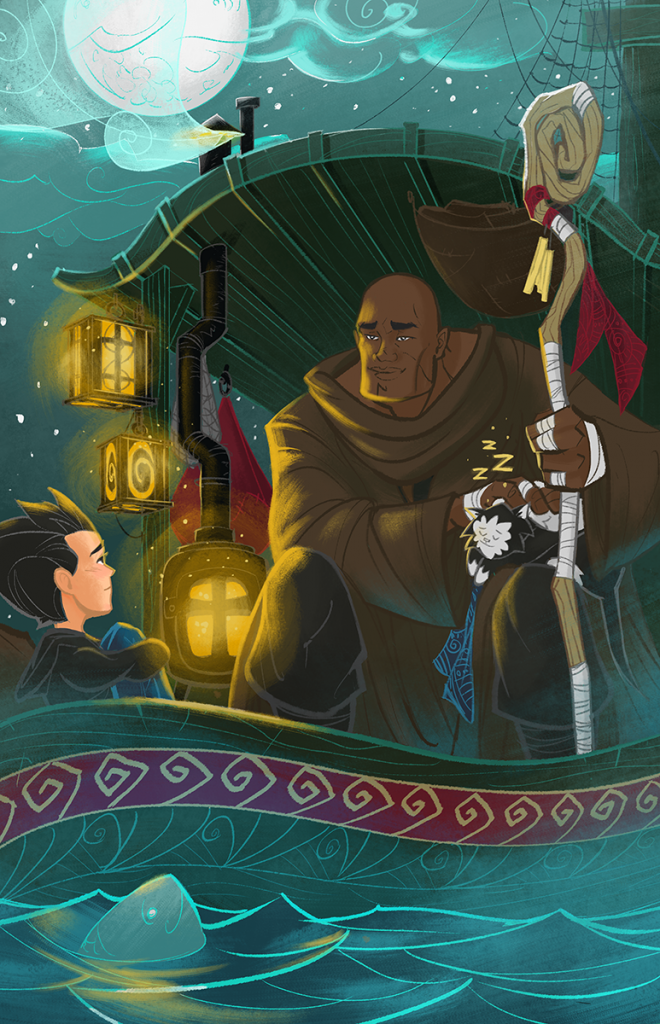 Chapter 1 of Garrison the Stronghold, after a long day of hard work on the boat, Garrison and Michael sit in the firelight and talk over a well earned supper.
This is the first piece of color concept art I worked on for the book where I explored color and painting techniques. I wanted the art to have an animated quality, with colored lines, solid flat painted characters and more painterly backgrounds to help the characters jump off the art similar to background painter work in animation. Using textured brushes; tighter colored pencil brushes for the linework and dry brush with wider bristles for the background, my goal was to also incorporate an imaginative storybook feel.
The following quick-paint thumbnails were created as I was challenging myself to come up with various dramatic compositions using only a few base colors. I used key story points in Garrison the Stronghold prior to going into the sequential art. You can see how the Garrison and Michael piece started with an emphasis on the warm glow highlighting the characters against the cool sea at night.